PAR 64, or Parabolic Aluminized Reflectors (64 eights of an inch), are used in PAR 64 Can lighting fixtures in theaters, stages, churches, auditoriums, convention centers, concert halls, and arenas. If you're distributing studio lighting or are searching for an easy lighting solution for large spaces with reliable light, we're here to provide.
Our traditional PAR64 Lamps are reliable and high quality. While other manufacturers have stopped production, we continue to supply major distributors and specialists in the lighting and studio and entertainment industry.
PAR64 lamps are also used in airport and airfield lighting. For more info on other airport lighting, see our Airfield lamps page.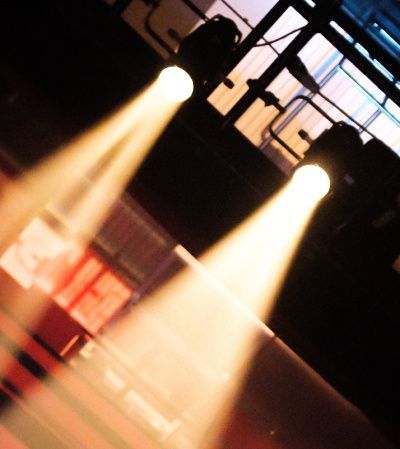 | Part Number | Description | Wattage | Voltage | Base | Beam Angle | ANSI | Color |
| --- | --- | --- | --- | --- | --- | --- | --- |
| 11045 | 1000PAR64/NSP 120V-1000W | 1000 | 120 | GX16D | Narrow Spot | FFP | 2850 |
| 11046 | 1000PAR64/MFL 120V-1000W | 1000 | 120 | GX16D | Medium Flood | FFR | 2850 |
| 11047 | 1000PAR64/VNSP 120V-1000W | 1000 | 120 | GX16D | Very Narrow Spot | FFN | 2850 |
| 11048 | 1000PAR64/WFL 120V-1000W | 1000 | 120 | GX16D | Wide Flood | FFS | 2850 |
| 11049 | 1200PAR64/VNSP 120V-1200W | 1200 | 120 | GX16D | Very Narrow Spot | GFC | 3200 |